Policies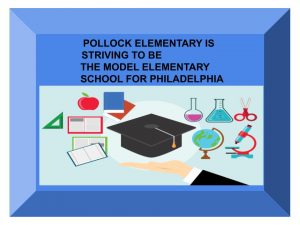 Student Handbooks, detailing our policies and regulations, are available to all students and parents.
Uniform Policy
Pollock School's uniform consists of a navy blue, collared shirt and khaki pants, skirts, jumpers, or shorts (weather depending). On gym days, students may wear navy blue sweatpants or shorts and their uniform shirt. You can purchase a Pollock School polo shirt in the main office.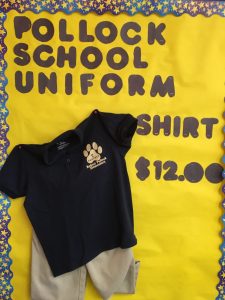 Attendance/Lateness
A good attendance record is critical for your child's success. At Pollock, excellent student attendance is expected of all students.
The School Day begins at 8:35 AM and ends at 3:14 PM. On early dismissal days the starting time will remain the same; however, dismissal time will be 12:14 PM.
Students will start being marked late after 8:35 AM and will be required to get a late pass.
All students are expected to come to school every day on time. If a student is absent from school, a note signed by a parent must be brought to school the next day present indicating the dates and reason for absence. A doctor's note must be submitted to your advisor for extended periods of illness.
Student Code of Conduct
Below is the School District of Philadelphia Code of Conduct.